Add a member to your GymMaster database by navigating to Add Member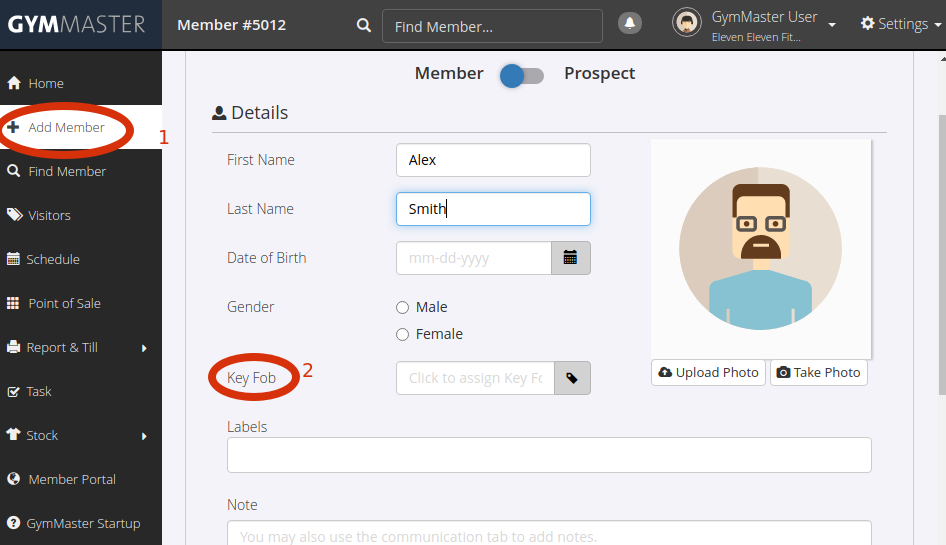 Enter the member's details and save. After you save, more options will become available so that you can give the member a membership and create bookings, etc.
Note that a member needs both a Key Fob and a membership with a door access benefit to access your facility using the GymMaster access control system.
If you want your members to sign themselves up, you can have a tablet at your front desk, with the browser set to the Member Portal. Alternatively, you can have members sign themselves up from their smartphones. Go to Add Member > QR Quick Add to find a QR code that will take you directly to the member portal. You can print this off and have it available at your front desk.

For your members to be able to sign up through the member portal, you must have memberships available for sale online. You can also have your member update their billing details themselves through their Member's Portal
---
Need more help?
You can contact the GymMaster Support team if this article didn't answer your question, you had trouble following any of the instructions, or require further assistance.
Submit a Ticket
GymMaster Support