Each Membership Type is set up with a group of Benefits, these are essentially the functionality of the membership type. This defines what a member with this membership type is allowed to do at your facility. For a member to be able to unlock one of your doors, they need to have a benefit that allows them access at that door. The benefits are found at the bottom of the membership type's details page, Settings > Membership Types > [edit] > Membership Benefits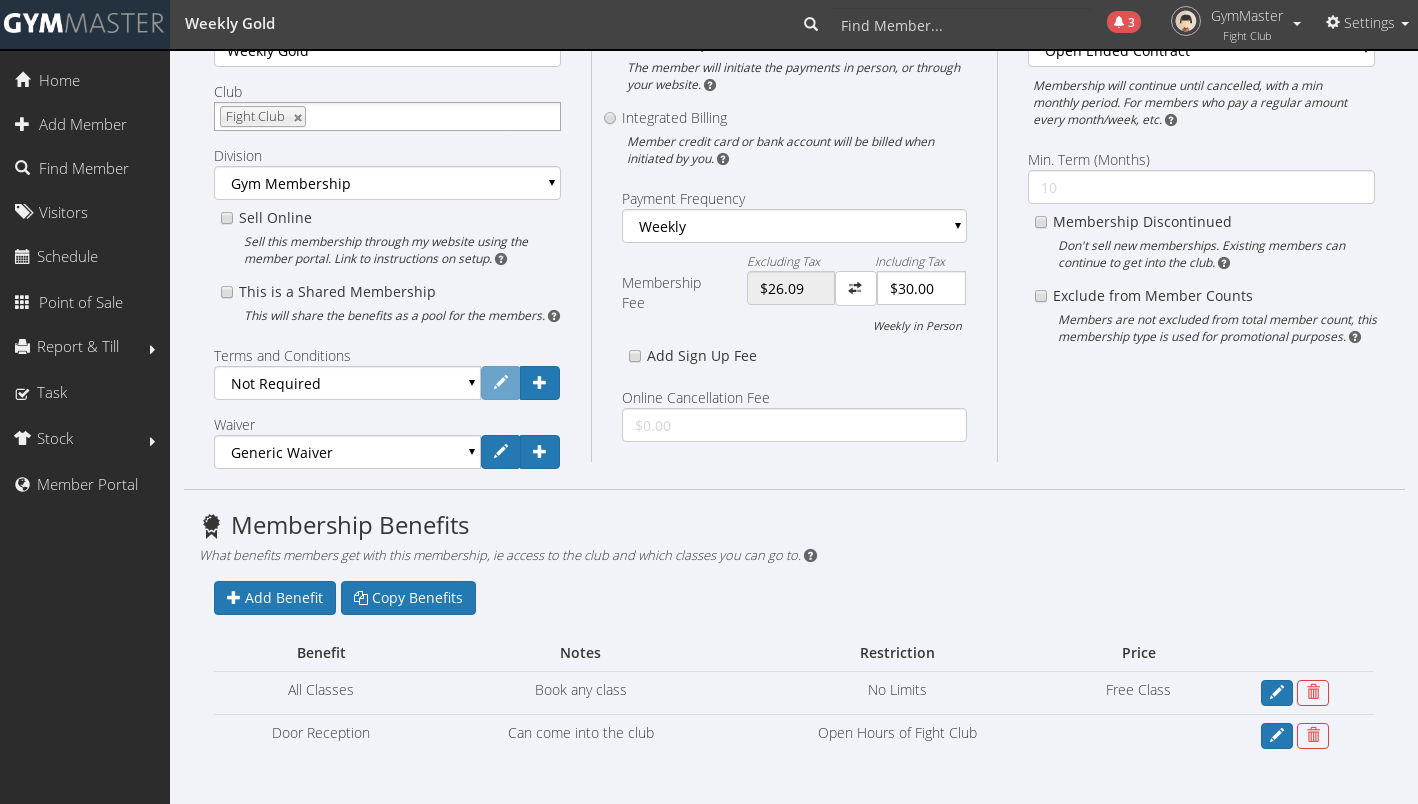 In this example, members who have this type of membership are allowed access at the Reception of the facility during their Open Hours. A benefit could allow access to all doors at the facility, or to a specific door. This allows you to configure different tiers of memberships that have different access levels around the facility, or other locations in your network.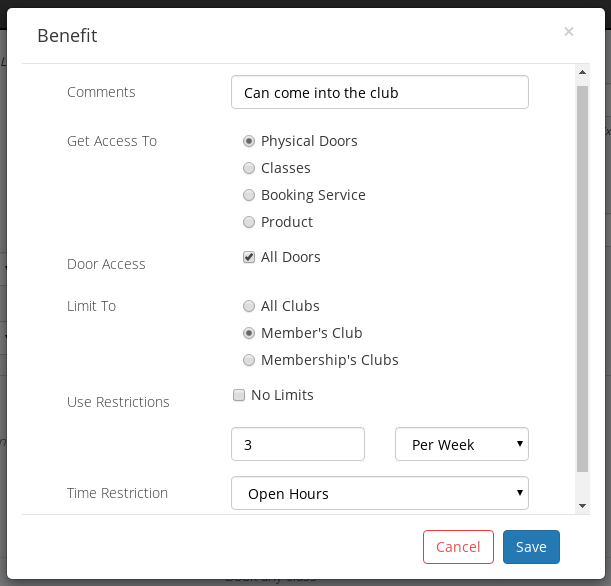 Comments - this is a label to give to the benefit. Helpful for identifying whether a benefit is for door access or something else
When not selecting All Doors, a sub-selection becomes available, this is important for facilities that have more than one location.

All Clubs - the member will have access through all of the doors, at all of the locations.

Member's Club - the member will have access to all of the doors at the location they are associated at. This is the Club field under their Details tab.

Membership's Club - the member will have access to all of the doors at the location that sold them their membership. This is useful in situations where a membership is available at multiple locations in a network, but should only provide access at the location that made the sale to the member.
Use Restrictions - No Limits means that their visitations are unrestricted. When this is unchecked, you can specify how many times a member may visit during a given time frame.
Time Restrictions - Each benefit can be restricted by time. This allows you to define what time of the day, and which days of the week a member will have access to your facility for this membership type. You can use time restrictions to set up peak and off-peak memberships. This links to the rosters set up under Settings > Roster & Open Hours, so if you can't see the time period you need, create a roster for it and then come back to edit the membership type benefits.