Changing a member's membership, adding a hold or modifying accounting can update future billing for the member.
To see the future billing schedule for a member, navigate to the Member Profile > Accounts > Preview Billing



A modal will appear, showing the charges and dates on which the member will be billed.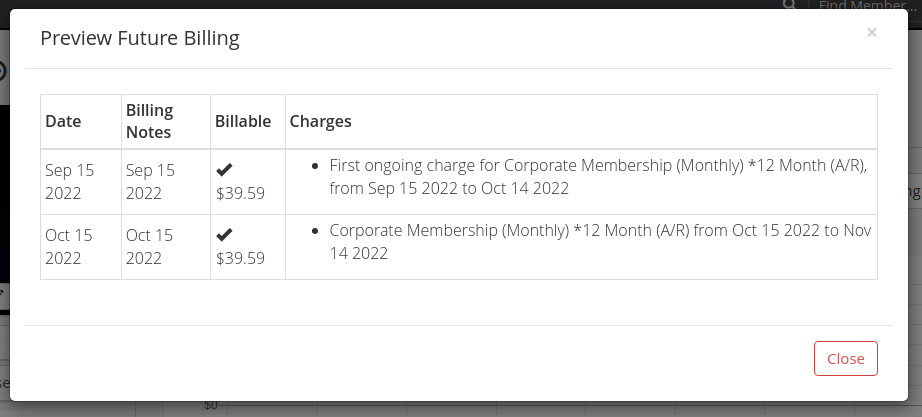 If the modal is empty, the member has no scheduled integrated billing charges. This could be because they do not have billing credentials in the billing tab, or they are not set to bill automatically in the billing tab.