There are a few reasons members might have credit on their account, the main reason is after they've made a deposit so that the credit can be used at a later date.

You'll be able to tell if a member has credit or not under their picture on the member's profile. Once you load a member in the Point of Sale you'll also be able to see any credit amount that can be used for payments in the Members Unassigned Credit section just below the sale action buttons.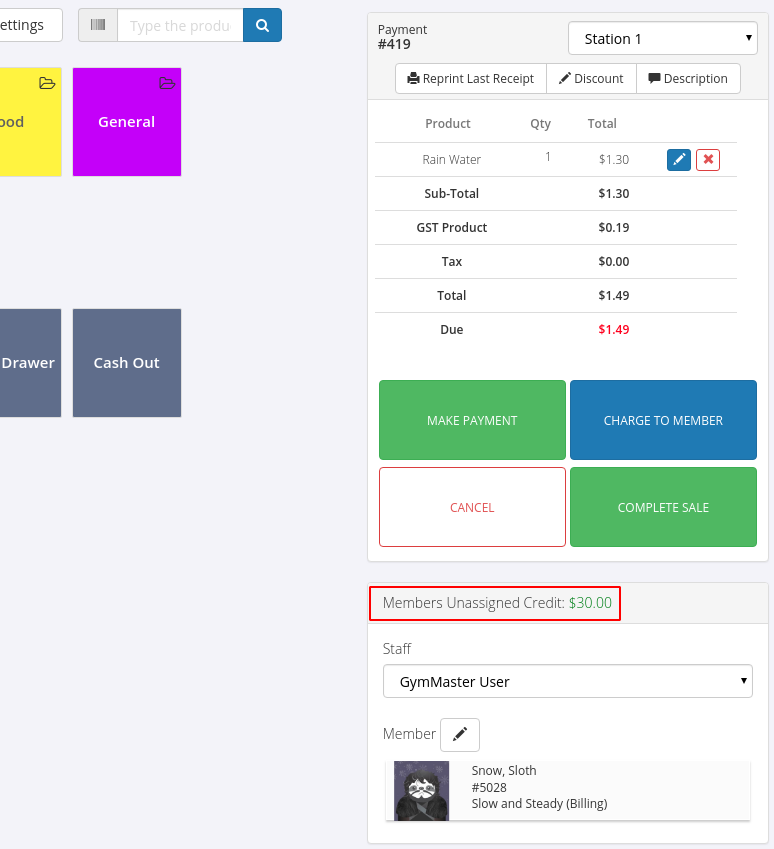 In this example, the member has $30.00 of extra funds on their account that can be used to pay for items in the POS. Using the unassigned credit is the same as logging any payment through GymMaster. Once all of the charges are added to the sale, select [Make Payment].

Look for the Payment Method Pay Using Deposits. You'll only be able to use the amount that's unassigned, in this case $30.00. If the sale is for more than this then make a second payment using a different method to pay the difference.
Note: No Pay Using Deposits option might indicate that your facility has disabled this as a payment method. This can be updated under Settings > Financial Configuration > Payment Methods
---
Need more help?
You can contact the GymMaster Support team if this article didn't answer your question, you had trouble following any of the instructions, or require further assistance.
Submit a Ticket
GymMaster Support